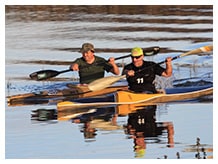 De Zeekoe offers a wide range of activities on the farm, that is why a 2 night or more stay is recommended...
Continue Reading
Oudshoorn looks like we spelt the heading wrong ? Read on to find out why. Oudshoorn has long been a favourite holiday...
Continue Reading
When Just Sitting is an Adventure by D. Brown The ground crunches icily as I stomp my feet, and my hands ache...
Continue Reading