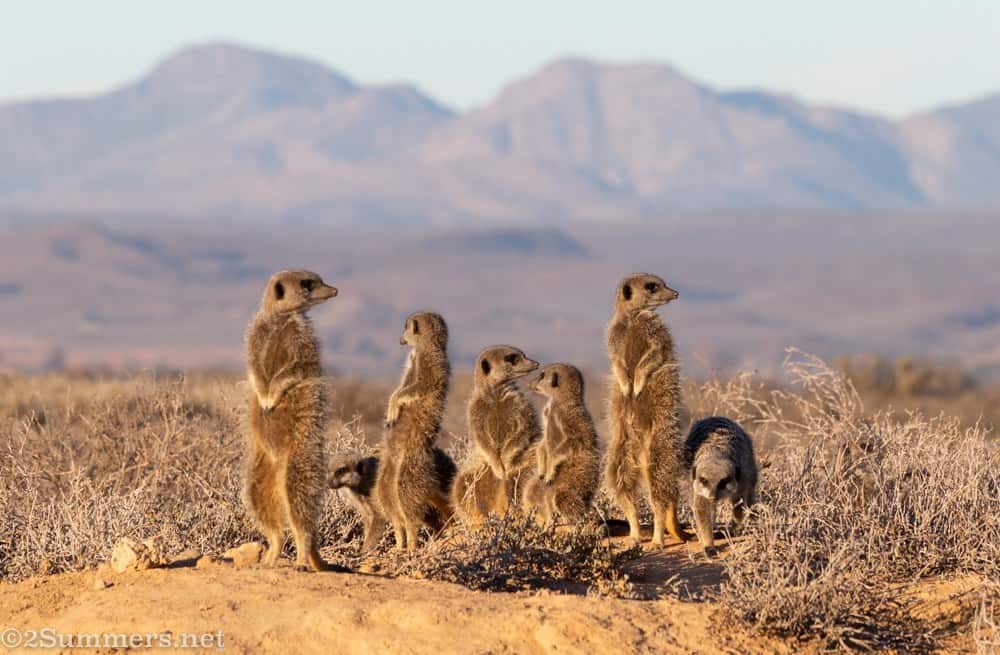 Monday Morning With a Mob of Meerkats
A beautiful read by: Heather Mason 
"Early Monday morning I sat on a camping chair in the desert outside a town called Oudtshoorn, watching a family of meerkats emerge from their burrow as the sun came up.
The meerkats hung out for a while — stretching, sunning their little bellies, scanning the horizon as they balanced on their hind legs and tails — paying us no attention as we snapped pictures of them in front of an impossibly beautiful mountain backdrop. Eventually the meerkats melted away into the bush to collect bugs for breakfast".
It was a pretty good way to start the week.