Zeekoegat Primary School Trust – Annual Report February 2015
With the Zeekoegat Primary School Project we strive to change the lives of dis-advantaged children from the farming district of Welgeluk and Volmoed – Oudtshoorn – Western Cape – South Africa.
The support financially that Zeekoegat Primary receives from Government to run a school, just simply is not enough and we face many challenges due to poverty within these farming communities.
Financial Standing – Donations vs Expenditure
Our Project Room at Safari Ostrich Farm has helped us in raising R149'806.85 for March 2014 – February 2015. To each and every client and company that donated to our project, Thank-you.
Our expenses for this period has been R177'811.95 and we therefore had to dip into our savings with an additional R27'337.84 As the Zeekoegat Trust we have spent our funds on:
Additional Teaching Staff: improved education = R113'124.95
Feeding Scheme: feeds 112 children Breakfast and Lunch = R23'023.22
– For many their ONLY meal of the day is at school
Insurance, Security and Maintenance of Buildings: = R15'377.46
Banking and Accounting Fees: = R7'835.27
Transportation of Children: = R7426.68
(Safari Ostrich Farm contributes R65'102.40 to this expense)
Educational Material: = R6'143.44
Admin Costs: = R970.51 (0.6%) Our policy not to spend more than 1% on Admin
Miscellaneous Costs: = R3910.42 (Parents Meetings, Computer Expenses, Cleaning Materials, etc)
Therefore our requirement to run this project and maintain above support for this school is rounded at R15'000.00 per month, with the funds in our account at present of R48'000.00 we have 3 months' worth of finances. This is extremely tight and we urgently require additional funds.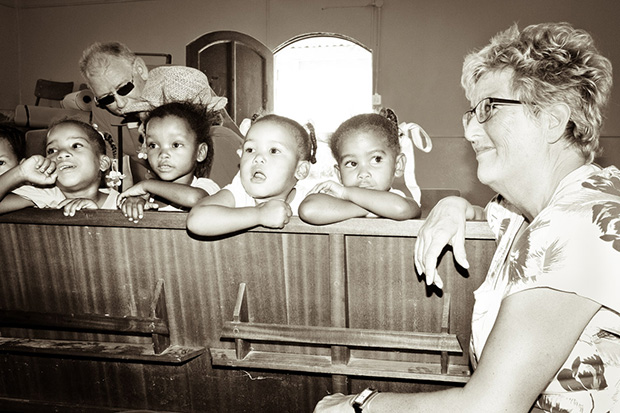 Goals for 2015/2016
We still need to continue with the above needs and there are a few more that we would like to achieve:
School Uniforms
Computer Lab and Software for Educational Support Programs
Health Care and Supplements
School Bus to Transport our children to School
A School Building and Playground
Achievements of the Past Year
In March of 2014, we started a Pre School with 41 children from the age of 1-6 years. The community approached the Trust in February 2014 expressing the great need for a quality Pre School, where they could place their trust in the staff and rest assured that their children were getting the quality education that they require.
01 March 2014 arrived and 41 little faces were looking at us and yet again these children have enriched our lives and shown us what it is to be humble. We have included our Pre School children into our existing feeding scheme and we are stretching the food as far as possible, once again local companies came to our rescue and donated food.
THANK-YOU
Mosstrich – Mosselbay – Ostrich Meat
Margot Swiss – George – Dried Groceries
We got our Grade R children registered with the WCED – Western Cape Education Department and we have received our ECD – Early Childhood Development registration on the 18th of February 2015, we will hopefully in the next few months get a subsidy from Government of R15.00 per child per day. This is not nearly an adequate subsidy but it is better than nothing, R6.00 per day must be spent on food, R6.00 per day on Salaries and R3.00 per day on Admin Costs = stationary and educational material.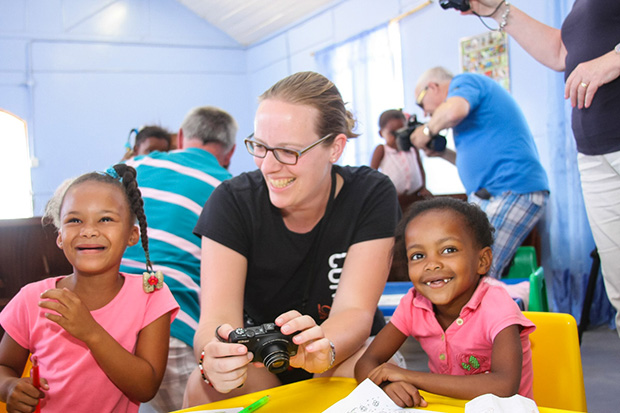 Research has shown that children who attend Pre-school in their early formative years become adults who earn more due to having a decent jobs, were less likely to be single parents, were saving more and were less likely to be involved in crime.
ECD Specialists like Professor Eric Atmore at UCT School of Social Work and Linda Biersteker also conducted local research on the long term benefits of pre-school and ECD exposure for young children and for years have been advocating that more needs to be invested in order for more pupils to enter the "era of hope". Currently the Government is spending R200.00 daily on imprisoned criminals and only R15.00 per day on a child's education.